We are the only Indigenous-owned entity that is supported by the legal rights and title holders on the Trans Mountain pipeline route. As the Chiefs and community leaders of these traditional territories, we are proud to ensure the ongoing protection of our land and water, and to provide new economic opportunities for our people and children.
The Western Indigenous Pipeline Group (WIPG) is a wholly owned Indigenous company led by Chiefs and community leaders, which represents the communities directly impacted by Trans Mountain Pipeline and Expansion (collectively, Trans Mountain) in B.C. and Alberta. WIPG was formed to acquire a major stake in Trans Mountain for the benefit of Indigenous communities who live along the pipeline. By purchasing Trans Mountain, Indigenous communities will ensure their environmental, community and economic goals are met. WIPG is a local organization with real ties to the people and the lands around Trans Mountain.
Leadership
The leaders of WIPG are from communities along the pipeline route. We are the only Indigenous-owned entity that is supported by the legal rights and title holders on the Trans Mountain pipeline route, and because of that we will make sure our communities' interests are reflected in every aspect of our approach.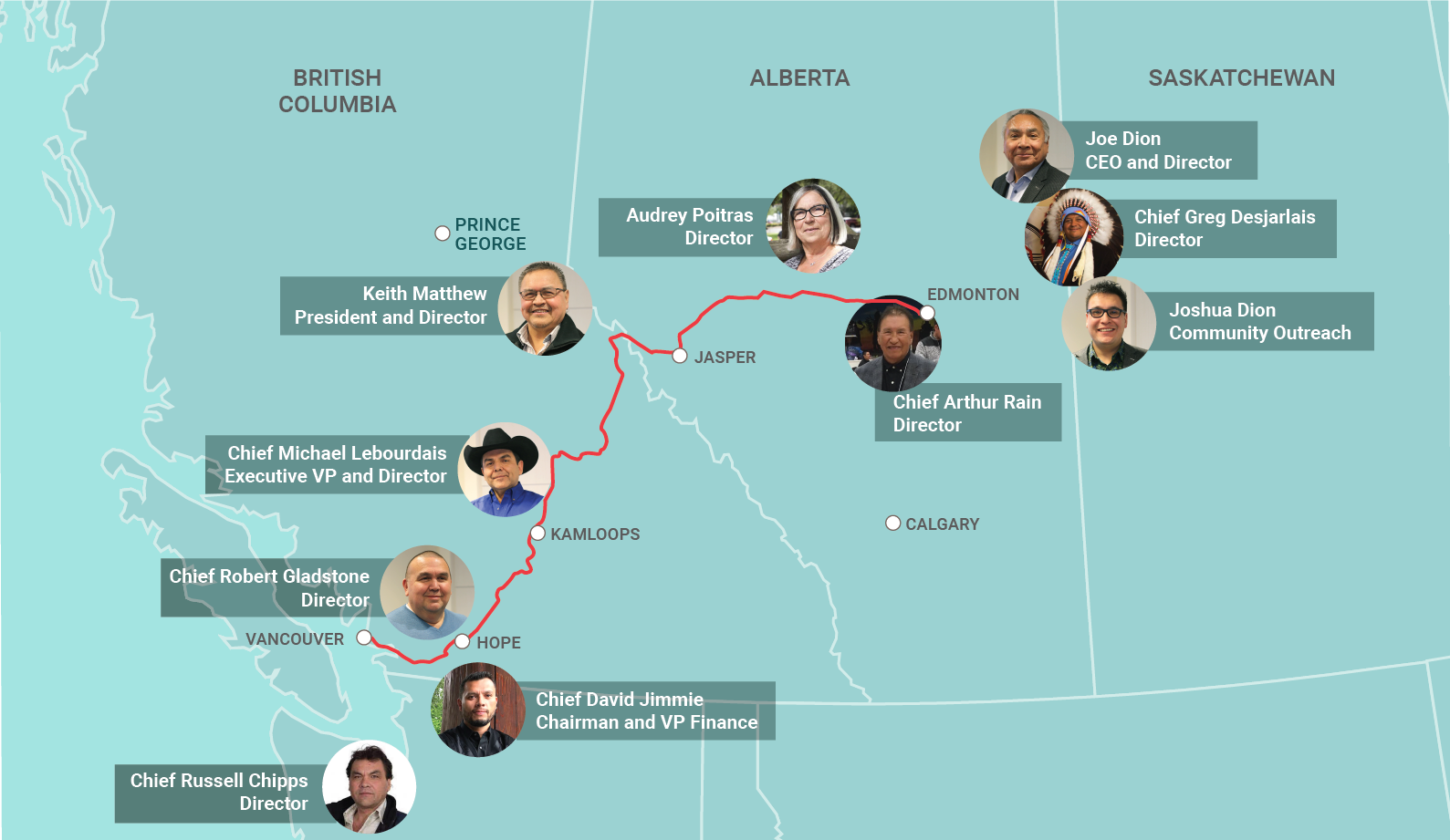 Ms. Poitras was the first woman elected President of the Métis Nation of Alberta (MNA) beginning in 1996; she eliminated the organization's financial debt, balanced the budgets, and began raising the profile of the MNA. She has gone on to become the longest serving President of the MNA, with over 25 years at the helm of the oldest Métis organization in Canada. She's also overseen the creation of the MNA's new Métis Centre of Excellence.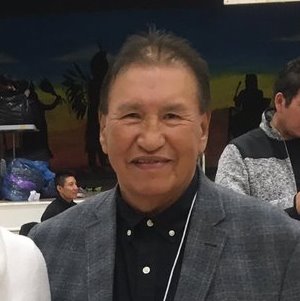 Chief Arthur Rain
Director
Chief Arthur Rain has served as Chief of Paul First Nation since 2016 and as a Councillor four years prior. He has dedicated 21 years of service in the economic development portfolio for Paul First Nation and has been a champion for resource revenue sharing and equity ownership in major projects.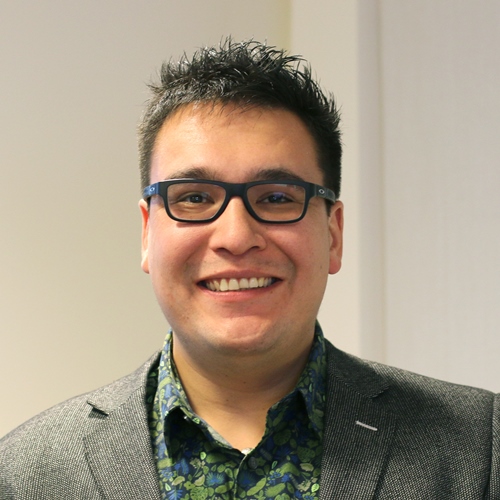 Joshua Dion
Community Outreach
Mr. Dion has worked for Frog Lake Energy Resources Corp and Windtalker Energy Corp for several years. He is also a manager of Indigenous Resource Management, which is a software company that has created a single platform for Indigenous Consultation and Project management. He has his BBA in Finance and Marketing and an MBA in International Business.
Trans Mountain goes right through my reserve, right beside my sister's house and right beside my mother's house. We live here every day.
Governance
The WIPG board and management team are committed to the highest standards of corporate governance to ensure that decisions are implemented in an effective manner, and that the organization is held to the highest standards of accountability and transparency. WIPG's governance model supports an Indigenous-owned company that is dedicated to equitable stewardship of the lands and resources, and compliance with governance policies.
Board Structure
The WIPG board structure represents the unique geographic regions of the Indigenous Communities along the pipeline route.
1 Chairperson (non-voting)
12 Board Members
Region 1 – Vancouver Island (2 Directors)
Region 2 – Inlet to Hope (2 Directors)
Region 3 – Merritt to Hinton (2 Directors)
Region 4 – Hinton to Edmonton (2 Directors)
Metis Region – BC and AB (2 Directors)
Executive reps (2 Directors)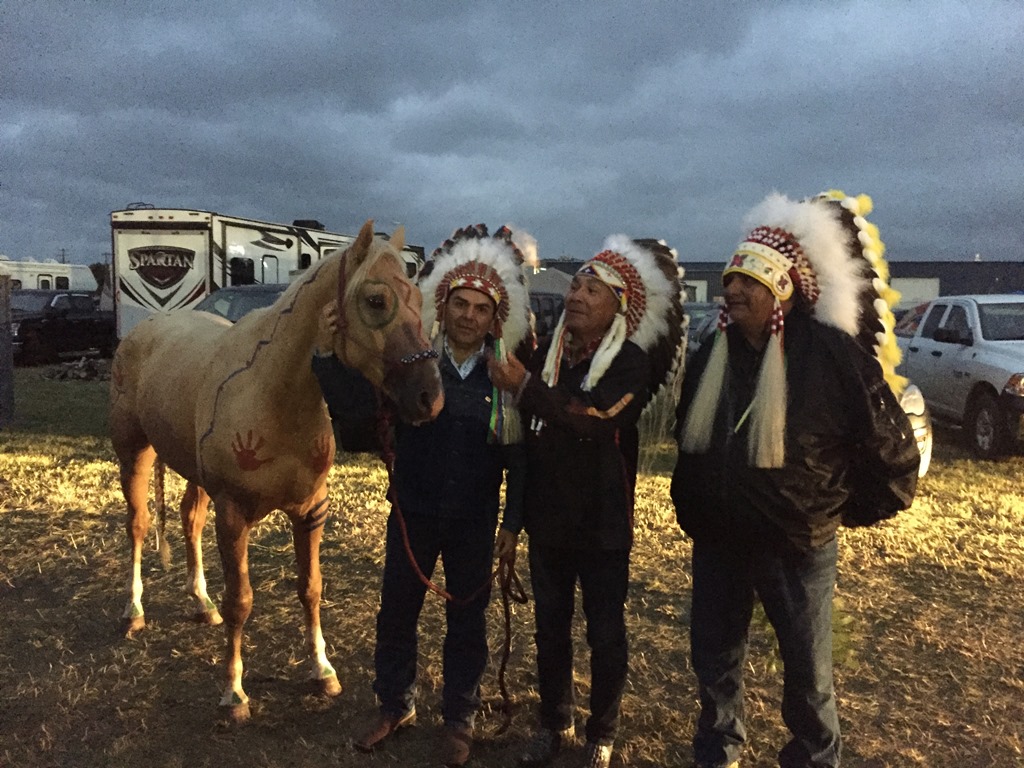 Rights and Title and Why it Matters
Aboriginal rights are collective rights which flow from Aboriginal peoples' continued use and occupation of certain areas.
They are inherent rights which Aboriginal peoples have practiced and enjoyed since before European contact.
Aboriginal rights exist in law and are enshrined in the Canadian Constitution Act, 1982. They act as distinct and different from the rights of other Canadians. 
Aboriginal rights include Aboriginal title, which is a unique communally held property right protected by the Constitution Act, 1982.
WIPG is the only Indigenous ownership entity which will distribute equity to, and has the support of, the legal rights and title holders on the Trans Mountain pipeline route.